GRAMMAR IS ESSENTIAL TO LEARNING ENGLISH. UNDERSTANDING HOW TO ORGANIZE EACH SENTENCE IS A BEAUTIFUL WAY TO UNDERSTAND THE STRUCTURE OF THE SENTENCE.
codify



IN-CLASS SENTENCES/
PARAGRAPH LEARNING



Since it has been about 2 months since I worked on grammar, this sentence helped me recognize the basics of grammar once again. But some of the parts of speech was new to me; linking verbs, helping verbs and direct object was term. Since we reviewed all of them a little bit, I was able to understand it a bit.


In today's grammar, I learned what gerunds are and how to use them. Since the gerund in this sentence is a website title, I struggled figuring out that it was a gerund. I also fully understood what appositives and what infinitives are.


This is the first time a conjuction showned up in our grammar sentence. Also, the commas are a really important punctuation in this sentence. If commas did not exist in this sentence, the meaning of the statement would have changed completely and become brutal.


This sentence includes a quote and two infinitives, which I found pretty unique. I learned that the whole quote becomes a direct object, which I had a bit of struggle with. This sentence was hard for me because I didn't know how to deal with quotes and the word "once".
This was a very challenging sentence because of its length and amount of words. The unique part of this sentence is that it has two subject/predicates which I wasn't able to find until we discussed it with the whole class. I also was not able to figure out the second preposition "across the kitchen table" and the part of speech for "has".




HOMEWORK SENTENCES



STAND-ALONE SENTENCES


IN-TEXT SENTENCES
https://groups.google.com/forum/?hl=en#!category-topic/pangier11-12/freewriting-2/Heek9m-PZao



https://groups.google.com/forum/?hl=en#!category-topic/pangier11-12/freewriting-2/1azhjz66Jmo
Powered by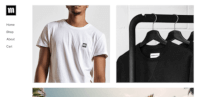 Create your own unique website with customizable templates.