the elements
of style
Part V


Chapter 8- Avoid The Use Of Qualifiers
-Do not constantly use the same adjective the describe a word
-Some overused adjectives: "little" "many" etc.
-Synonyms for "little":
>tiny
>compact
>undersized
>miniature
-Synonyms for "many":
>large
>great
>a lot
>plenty of
>multiple
>abundant
-Try to use a variety of words to describe words!


Chapter 13- Make Sure The Reader Knows Who Is Speaking
-In long dialogues, readers can be lost to who is the speaker.
-Happens when the attributes/ the situation is unclear.
-Makes the reader go back and reread the paragraph to understand.
-To avoid that, make sure the dialogues don't interrupt each other.
Good Example:
"Hold on," he added, "let me grab my lunch first."
"Once upon a time," the old man started, "there was boy named Taro..."


Powered by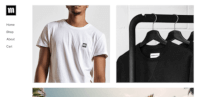 Create your own unique website with customizable templates.