Freewriting
page
Topic: Conflict/Describe a Problem from your life. How did you deal?


Original
As a elementary immature kid, I used to be a troublemaker and a big bully. It was rather dire, because I wouldn't pick on a lot of people with a group of kids and made them feel isolated. Eventually teachers became keen to what I did, and sentry me every recess. Even though that happened, I didn't stop and I would always be called out to discuss why I would do that. My parents were melancholy and they wanted me to stop, but I don't know why but I kept going. I don't know why I kept bullying. But things changed as i entered middle school. It was a completely new environment for me, from the biggest and meanest kid in elementary to a little tiny boy with no authority. They were big kids all around me, and I was intimidated at first, but after a while I figured out that the big kids were actually genially nice to me. All these factors brought me to terminate bullying and change how I look at other people. This was a nice voyage for me to explore the new social life and figure out where I actually stand, and learn from my mistakes so I won't do it again.

Essay
Throughout my life, I have been through many problems and conflicts. If you think I still cause problems, you should check me out back in elementary. I was an untameable monster that would cause trouble everyday and make everyone's day a pain. I whined over the smallest reasons, stole things every now and then, and bullied friends everyday.

We have all seen little children throwing bags of attention at people by crying and whining over foolish reasons. I was definitely throwing huge bags of attention using that method back then. Basically, I would get annoyed if things do not go the way I want. I once tried building a plamodel of robots; for a young boy, reading complicated instruction sheets and connecting the proper pieces were rather a challenge. And so, I ended up screaming and throwing the incomplete model around. Oh, and every birthday and Christmas we used to visit the toy store to buy presents. And of course, being surrounded by toys and games, young Isshin wanted a very expensive toy that my parents would rather not buy. And what happens? I fell onto the ground and cried. There are so many more stories I remember but I would rather keep it to myself so you wont look at me funny. There was no real cure for this act, it was a matter of time. Eventually, I learned how much embarrassment I caused for me and my family and mastered the ways of keeping my feelings inside.

Although I had the little baby inside of me, I also had the bad boy inside of me. Back then, I was forced to go to this little private school where they taught me Japanese and math, since my English was starting to become stronger than my Japanese. Young Isshin did not really like that place, and felt stressed every time he went there. On the way back home, I always set my foot into a convenience store and stared at snacks and toys. The urge of wanting them, but not having any money to afford them annoyed me. And so it began. It started with ¥10 gums and expanded to little toys. One day, I decided to go crazy and stole 3 box of toys and ran outside, and opened it right in front of the store. Soon, a old man came outside and scolded me. He told me that there are cameras all around the store to spot people like me. With confusion and fear, I got onto my bike and ran away full speed. But that experience did not stop me from stealing. I started stealing from my neighbour friends. Inviting me over to their house? Bad idea, your favourite toy might go missing in a few hours. Jokes aside, I finally learned my lesson when one of my friends found out that I took something, and they lost faith in me. That hit me in the heart hard. I felt really sad and guilty for destroying their trust and taking their belongings. Since that day, I learned trust is important to keep friendships healthy and fun.

Actually, those two points are not even close to being stupid and crazy, compared to me as a bully. I hate talking about this, but I feel like it's something I have to remember so it will always remind me what kind of person I was and simply so I'm not running away from my past. Anyways, back in elementary, my idea of having friends and being popular was to be strong, wild and standing out to everyone. And so young Isshin thought, bullying fits in all 3 categories! And so the adventure of bullying began. From what I remember, I always tried to outnumber the victim with people and bully them in groups. I'm sure not everyone enjoyed bullying and hurting peoples feelings, but I personally was overwhelmed with succession and power which kept me motivated to keep bullying. Soon, it became a very serious problem. 3rd and 4th grade, I was called out by my teacher at least once a week to discuss about my behaviour. 5th grade I had the kids parents come up to me and scold me for what I've been doing. 6th grade I think I physically hurt them at some point and getting calls from their parents my mom and I would have a very long talk. Not to mention, I started bullying my own brother too. Scolding me was nothing to me, I would just laugh it out and keep doing what I did. By the end of my bullying career, it was getting out of hand and finally my dad brought an end to it. He beat me up pretty bad, took my computer away. Bruised and tears falling from my tears, I was able to deeply think about my actions and how it hurt other people. Since that day, I haven't talked to my dad for at least 3 weeks, but finally I completely stopped all the dramas I caused and my life became peaceful.

Yes, I do regret what I have done. I hurt and annoyed people everyday but I kept doing it for my own pleasure. But in all honesty, I think these were a great opportunity for me to look at myself and change myself, and take the time for me to learn what a mature person is really like. Of course, they are still many things I need to work on, but these experiences I had in my elementary life was a big step to being the man I am now.


Peer Comments
+
1. I like how you start off with a contrasting strong image.
2. The story telling method is nice, as it is very fluent.
3. I think that you encapsulate the reader with your combination of usage of ethos, pathos and logos. Your writing is pleasant to follow and logically sound.


-
1. I feel like I`m left hanging onto some big detail about your character, so I think more detail in your introduction would be nice.
2. Consistency in addressing yourself.
3. Your conclusion needs a bit of detail to explain deeper your development. Maybe use an example of the present in relation to the past.

Explanation
The biggest change between my original writing and my essay above is that it is much more informative. With only 7 minutes of limited time, I was not able to think deeply about every detail, but writing an essay allowed me to take my thinking to the next step and was able to point out many details that were not mentioned in my original paragraph. This topic was interesting to me because I knew I had so much more to write about, but ended up writing a short summary of my conflicts, which was rather not satisfying. My evolve in understanding the writing process has become sharper because after this assignment I learned that writing a summary on your personal experience allows me to look over what I wrote and expand on it.
Powered by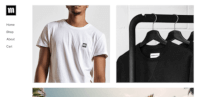 Create your own unique website with customizable templates.