Hamlet
Word/POS/Definition
Quote from One Day In The Life Of Ivan Denisovich​
Original Sentence
​In own writing

Sporadically (adverb)- in a irregular or unpredictable matter
"Then he became extremely inconsistent, sometimes not only supporting the cover-up of Stalin's crimes, but sporadically whitewashing the man he had called a murderer" (Solzhenitsyn x).
The basketball player sporadically controlled the ball, confusing the defender.
That is because everyone started to think that Hamlet was losing his sanity because he was acting very sporadic in front of her, making it addle for us to see if his love for Ophelia was all just a dream.

Commiseration (noun)- feeling sympathy or sorrow for a misfortune of others
"'You shouldn't have shown your pride so much,' he said, shaking his head in commiseration" (Solzhenitsyn 49).
"We've all been there before brother," he nodded his head in commiseration as he gave him a hug.
I actually commiserate their death because it is not fair for anyone to be sinned if they actually don't have any idea to why they committed a sin.
​
Neglect (verb)- leave undone/ leave out
"Without neglecting a single fish scale or particle of flesh on the brittle skeleton, Shukov went on chomping his teeth and sucking the bones, spitting the remains on the table" (Solzhenitsyn 17).
The boy neglected important information for his essay, which dropped his grade.
I neglected doing homework although I deliberately planned out my studying schedule for the break.

But we cannot the neglect the fact that Hamlet was also a target by Claudius, therefore maybe his only chance was killing him first in order to survive.

Deliberate (adjective)- carefully thought out before hand
"Waiting for work to start, or turned in for the night, they went on talking to each other in their quiet, deliberate manner" (Solzhenitsyn 48).
She deliberately thought through the whole process before making it happen.
I neglected doing homework although I deliberately planned out my studying schedule for the break.

Futile (adjective)- producing no results or effect
"But it was futile to protest - the trusties were a gang all their own, and were also in solid with the guards" (Solzhenitsyn 130).
The futile argument lasted for an hour.
But that temporary joy soon went away and the futile days hunted me down.


Keen (adjective)- intense or sharp
"The cold was growing keener" (Solzhenitsyn 85).
His keen eyes followed the ball movement.
As a person who actually enjoys doing math, I was very keen to fully understand the concept of the chapter. I love it when math is challenging.

In the book, the characters portray keen feelings of revenge, love and sorrow which are emotions every person holds.


Murder (noun)- unlawful premeditated killing of a human being
"In denouncing Stalin as a murderer in 1956 at the Twentieth Party Congress, Khrushchev did not find the courage to repent for his own role in the repressions" (Yevtushenko ix).
The murderer was caught and the case was closed.
In the story Rosencrantz and Guildenstern were two friends of Hamlet, who were murdered indirectly by Hamlet.

Hamlet started to feel like they were betraying him later, but he accepted the fact that they were watching him in the early stage of the story, so it's not fair how Hamlet could feel mad and rewrite the mail to murder them in the end.

Conspicuous (adjective)- obvious to the eye or mind
"Anyway, you should never be conspicuous. The main thing was never to be seen by a campguard on your own, only in a group" (Solzhenitsyn 18).
He had a conspicuous birthmark that everyone made fun of.
Throughout the story, it was conspicuous that Hamlet grew emotions of anger and revenge as he slowly discovered the truth behind his father's death.

Addle (verb)- mix up or confuse
"'Thy head is as full of quarrels as an egg is full of meat; and yet thy head hath been beaten as addle as an egg for quarrelling'"(Shakespeare Act 3, Scene 1).
He looked addled after his girlfriend dumped him on text.
Wait what it's already 21:00? *Addled* Wow time flies.

​That is because everyone started to think that Hamlet was losing his sanity because he was acting very sporadic in front of her, making it addle for us to see if his love for Ophelia was all just a dream.

Doff (verb)- remove
"'Romeo, doff thy name; And for that name, which is no part of thee, Take all myself'" (Shakespeare Act 2, Scene 2 ).
She doffed her glasses before she went to sleep.
I tried to doff my negative mindset away from my mind but seems like i had some magnetic relationship with those thoughts, it didn't want to leave me.

Chagrin (noun)- strong feelings of embarrassment
"'What for, citizen* chief?' asked Shukhov with more chagrin than he felt in his voice" (Solzhenitsyn 8).
The girl felt chagrin after she fell in front of her friends.
I felt chagrin about myself, for not doing the things I could of done.


Infringe (verb)- advance beyond the usual limit
If you suffer, it must not be the murder, theft, or sorcery, nor for infringing the rights of others" (Solzhenitsyn 25).
He infringed the amount of sit-ups for every day, hoping to gain abs as soon as possible.
My sleeping schedule was slowly getting out of hand, and around the end of the break it infringed to the point where I didn't sleep at all.


Malicious (adjective)- having the nature of threatening evil
"...announcing to no one in particular but with a sort of malicious glee: 'Well, sailors, grit your teeth. It's twenty below, for sure'" (Solzhenitsyn 7).
His malicious plans were shut down by Ampanman.
Although Claudius may be a bad person and is a malicious minded person behind the back, he clearly did know what he was doing as a king (the prompt of this free writing is about kingmanship, not as a person).

Oust (verb)- remove from a position or office
"Shukhov's job now was to wedge himself in behind a table, oust two loafers, politely ask another prisoner to move..." (Solzhenitsyn 72).
The man was ousted as the General, down to a Officer.
School started and this sudden change in my daily routine ousted me from relaxing mode to I-have-to-work-hard mode.


Bawl (verb)- cry loudly
​"Tiurin was bawling out someone else down below" (Solzhenitsyn 96).
He kept bawling out loud after he lost his candy bar.
Bawl as much as you want, let it all out, you have a better future for sure. After sadness comes happiness.



Powered by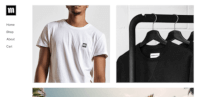 Create your own unique website with customizable templates.