WHen life was unfair
harlem 1920
Harlem Renaissance History

The Harlem Renaissance was an event/era that occurred in the 1920, after the World War I. During this era, discrimination and racism began to familiarise, and so many black writers, poets, artists, and many other talented people were held back because no one acknowledged them, for they judged them with their skin color and not by their talent. These people traveled South, to the urban areas so they can freely express their talent and skills to the world without discrimination. Although the literary themes that arose in this period are diverse and occasionally conflicting, they are generally concerned with promoting racial pride and embracing Pan-African sentiment. Many works addressed feelings of alienation and marginality experienced by minorities in American society, seeking to uplift those burdened by pervading racism and stereotyping. The result was a rich and complicated marriage of progressive ideals with traditional African American customs and folklore. The generation of writers associated with the Harlem Renaissance came of age at a tumultuous time in American history. Many came from families that had recently migrated to northern urban centers in search of economic opportunities and to escape the more concentrated racial prejudices of the South. Others had emigrated from Caribbean islands in search of a better life in the United States. Many of their parents and grandparents had experienced the brutality of slavery just decades before, while prevailing Jim Crow laws continued to uphold racial segregation in mainstream society. Art, literature, music, and poetry became a way of transcending these hardships and shattering racial stereotypes.




Poet Background: Counte Cullen

Born in May 30, 1903 New York City, he was raised in a Methodist parsonage (church). At the age of 14, he was motivated to write poems, while he also attended De Witt Clinton High School of New York. During this era, racism and discrimination towards dark skinned people were slowly increasing, causing many black poets/artists to be held back and so their works were not recognized. In this circumstance,he graduated high school in 1922 to attend New York University (basically stayed in NY his whole life) and took poem more seriously, and eventually were published in The Crisis and Opportunity magazines. Soon after his poems were recognised by more magazines, and even received awards for his poem "Ballad of the Brown Girl" and graduated university in 1923. In the same year, he also finished writing his first verse, Color, which was recollected by Harvard University, where he completed his master's degree. By 1927, he published his second verse, Copper Sun, but due to the intensity of the discrimination, his work was not appreciated compared to his first verse. His writing style was slightly different from other blacks, since he was raised in a white community, he did not have the personal experience that the other blacks went through in their community. On January 9, 1946 he passed away.

Elements of Poetry (General)



-Inspiring poems include hidden meanings and indirect meanings for the reader.

-For organization: Stanza, Length, and separation.

-Imagery, imaginative, and making it realistic

- Symbols


Simile-
A simile is a comparison of one thing to another thing of a different kind, using to make a description more exaggerated (Google Dictionary).

For example: "Busy as a bee" "Cute as a kitten" "She is as thin as a toothpick"


Metaphor:

When a word or phrase is applied to an object or action to which it is not literally applicable(Google Dictionary).

For example: "She drowned in a sea of grief" " The typical teenage boy's room is a disaster area"


Alliteration: The occurrence of the same letter or sound at the beginning of adjacent or closely connected words. (Google Dictionary)

For example: "The wild winds whisk to the west" "Zany zebras zigzagged through the zoo"


Onomatopoeia: The formation or use of words such as buzz or murmur that imitate the sounds associated with the objects or actions they refer to. (Google Dictionary)

For example: "whoosh, passing breeze" "flags flutter and flap"


Hyperbole- Exaggerated statements or claims not meant to be taken literally. (Google Dictionary) For example: "I could sleep for years" "My mouth is as big as a whale"

Elements of Poetry (Harlem Renaissance Poetry)


The Harlem renaissance was a cultural and literary movement that began in the early 1920`s. It is called Harlem because it first started in a neighbourhood called Harlem in NYC. The movement was basically an explosion of African American culture expressed by poems, essays, songs, etc. The pieces that were made was focused on intent.

Intent is what makes the harlem art so powerful. The intent of the poetries were about uplifting the African American culture through historical awareness and equality. The whole point of the intent was to subvert the racial stereotypes and economical disadvantages that the blacks faced in the beginning of the century.

Harlem Renaissance Poets Intended Messages


Countee Cullen thought long and hard in his poems about his own and the collective African-American identity. Some of his strongest poems questions the intention of a creator who had give a race with such mixed blessings. Claude McKay, born and raised in Jamaica, wrote of the immigrant's nostalgia and the black man's pride and rage. Other poets intend to write about the life of the blacks, which had worked in some cases as publications of the black people's work increased. The intended message they were going for was pride for being the color of their skin. They also aimed is to instill self - consciousness in the minds of the whites.





Saturday's Child

Some are teethed on a silver spoon,

With the stars strung for a rattle;

I cut my teeth as the black racoon--

For implements of battle.

Some are swaddled in silk and down,

And heralded by a star;

They swathed my limbs in a sackcloth gown

On a night that was black as tar.

For some, godfather and goddame

The opulent fairies be;

Dame Poverty gave me my name,

And Pain godfathered me.

For I was born on Saturday--

"Bad time for planting a seed,"

Was all my father had to say,

And, "One mouth more to feed."

Death cut the strings that gave me life,

And handed me to Sorrow,

The only kind of middle wife

My folks could beg or borrow.


Saturday's Child Research


Meaning: Saturday's Child is a poem that compares the difference between wealth and poverty. The narrator, assuming that was raised in poverty, describes how unfair the life of poor is compared to the wealthy people, and the difference in Pain they go through. The narrator gives examples of wealthy people, such as the idiom "silver spoon in mouth", or being swaddled in silk and down.


Elements: " Saturday's Child" is a lament that consists of five rimed—ABAB—stanzas.The hidden message in this poem is the reference to Mother Goose's poem, Monday's Child. In that poem, it describes each day of the week with a phrase, and so Cullen incorporated one of the phrase into his poem indirectly (Saturday's child works hard for a living) and so that is where the title of the poem came from.


Tie to History: This poem was one of the poems that was written during the Harlem Renaissance, meaning that black skinned artists were not recognized as much. And so this poem too, was just one of those things that everyone really did not care much about. But after the Harlem Renaissance was over, Collen got his attention back and was able to publish bunch of his work to the world.


Culture: Because Cullen was raised in a American community, he does not know how it feels like to be one of the blacks that was raised differently. That is why compared to other black poets in 1920s, his poems has a bigger pool of topics, usually being societal problems. In this poem specifically, it talks about a societal problem, poverty.


Society: Counte Cullens work was recognized before America hit the Harlem Renaissance, and so many of his work was being published on magazines and everyone acknowledged his work. But soon the discrimination and racism held Cullen back from publishing his work, and people did not really care about his work. Written during that period, this poem was also not so famous during the days.


My Original Poem


Born on the roadside,

I had nowhere to hide.

With no silver spoon in my jaw,

My only knick-knacks were rocks and raw.

I am just a little dirty bloke,

Comforted in a brown rotten cloak.

Stuck in this dark old scree,

As the rest look down on me.



It always tormented me, the things I ate.

Yet the pain was nothing compared to my fate.

Mother Goose always told me I'm amazing,

For Saturday's child works hard for a living.

She believes that I will keep my breath,

But what awaits for me is only death.

Yet I will live on and on,

For this life gave me strength to wake up every dawn.




Analysis

In my creation poem, I incorporated Counte Cullen's poem Saturday's Child by breaking down the important parts/lines and made an poem based on the surface meaning of it. As Saturday's Child is a comparison between the rich and the poor, my creation poem is written from a poverty point of view.


Saturday's Child First Line: "Some are teethed on a silver spoon"

Saturday's Child Second Line: "WIth the stars strung for a rattle"

My Poem First~Fourth Line: "Born on the roadside...rocks and raw"


The first line is a paraphrased version of the idiom "born with a silver spoon in mouth", which means to be born into wealth and privilege. Cullen used the word "some" to express how there are also people born into poverty, which in this case is the narrator. The "stars strung for a rattle is a metaphor for toys the children get from their parents, things that "rattle" and entertains the newborns. And so in my poem, I tried to emphasis being poor by explaining how the narrator was born on the roadside (metaphor for not having a home) and having rocks and raw as toys (metaphor for not being able to afford playable toys). I also paraphrased the idiom into a negative form, describing how the narrator was born in poverty.

Saturday's Child Fifth~Twelfth Line: "Some are swaddled… Pain godfathered me"

My Poem Fifth~Tenth Line: "I am a little dirty bloke… compared to my fate"



The narrator keeps comparing the rich and the poor by differentiating the environment and the items they own. For example, the narrator explains how the poor cannot afford nice silk to cover their babies nicely. Few lines later the narrator brings up "godfather", and how he is causing Pain. The word Pain is capitalized, which emphasises its meaning and tells me that it has slightly different meaning. I think in this case, the word pain describes the narrators mentality pain, not physical pain. To incorporate this theory, in my poem, I used adjectives and nouns that could represent negativity, such as dirty, old, dark, look down, etc. I also used the word pain, by describing the amount of food the narrator gets and how much that is affecting him negatively.



Saturday's Child Thirteenth Line: "For I was born on Saturday--"

My Poem Eleventh Line: "Mother Goose always told me I'm amazing"

My Poem Twelfth Line: "For Saturday's child works hard for a living"

This thirteenth line explains the title of the poem, Saturday's Child. Monday's Child (a nursery rhyme poem written for children) references are used in this poem. In Monday's Child, it describes each day of the week with a sentence, and saturday being working hard for a living, and loving and giving. Since the narrator is raised in poverty, he believes that the those phrases are correct, for the narrator is in a situation in life where he has to try hard in order to survive. And so in my poem I referenced Mother Goose, who is an imaginary author who writes nursery rhyme poems to let the reader recognize that the Monday's Child poem is a reference to Saturday's Child.


Saturday's Child Sixteenth~Twentieth Line: "Death cut… could beg or borrow"

My Poem Thirteenth~Sixteenth: "She believes… to wake up every dawn"

Approaching the end of the poem, the narrator in Saturday's Child mentions the word Death. Again, this word is also capitalized, emphasising the meaning. The narrator believes that death is a reasonable thing for him to go through, since it is an natural phenomenon and also because he is raised in poverty, the time will come very soon. Yet, because of that idea, he wants to live his life everyday and wake up every morning. I used that idea in my poem by mentioning Mother Goose believing in the narrator for his life, and how he has the strength to live his life at his best.
Powered by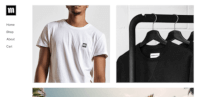 Create your own unique website with customizable templates.