analasis on
How To read literature like a professor
Chapter 1- Every Trip Is A Quest (Except When It's Not)
List the five aspect of the QUEST and then apply them to something you have read (or viewed) in the form used on pages 3-5.
The five aspects are:
1. A quester
2. A place to go
3. A stated reason to go there
4. Challenges and trials en route
5. A real reason to go there


The five aspects seen in the book "The White Tiger"
1. A quester: Barlam, a poor young Indian boy
2. A place to go: New Delhi
3. A stated reason to go there: To work for a rich man as a servant
4. Challenges and trials en route: Inequality and depression
5. A real reason to go there: To become a rich and wealthy man himself


Chapter 2- Nice To Eat With You: Acts of Communion
Choose a meal from a literary work and apply the ideas of Chapter 2 to this literary depiction.
The word "meal" is a metaphorical way of describing a communion because Foster believes that a communion happens when characters go out eating or drinking together. In a process of a communion, characters will often share peace, and/or share their personal experience(s) to discuss it with everyone in order to overcome their obstacles or problems. I took a different approach to this question and looked at the opposite of a communion. In the novel "Grendal", Grendal is a monster that wants to be friendly with humans, but because of his monstrous look, they all avoid him or attempt to kill him. He also has a mother that can only speak gibberish, making it impossible for Grendal to communicate with her. Having no friends to talk to, he starts to think about existential questions and becomes depressed. Eventually Grendal in a fight against a human hero. Yes, the most important factor in a communion is having friends or simply someone to talk to, something Grendal was lacking. His isolation from society made him drown in his own sorrow.


Chapter 5- Now, Where Have I Seen Her Before?
Define intertextuality. Discuss three examples that have helped you in reading specific works.
Intertextuality is the relationships between text, especially used in literary readings. It usually discusses the relations of the texts' influence, reflect or differ from each other. In the texts of the Illiad and Aenied i was able to connect the two stories because of its origins of the story. They both included Greek Gods and having decent knowledge about the Greek Gods helped me throughout the book and was able to relate the two stories well. Comparing the two novels The White Tiger and Trash, i was able to see how in each story they both portray the dark society that exists in the real world. Those books made me realize how thankful I should be with my life right now, because not everyone can have to life I am having. Even if I really hate my life, there will always be countless people who would gladly take my spot instead. After reading the novel Lord of the Rings and some of the Harry Potter series, I was able to connect the two novels because of its fictional feeling and unrealistic prompt that happens. Both of these books put me into a new world, and kept me interested until the very end.

Chapter 11- ...More Than It's Gonna Hurt You: Concerning Violence
Present examples of the two kinds of violence found in literature. Show how the effects are different.
The two major types of violence found in literature is either injury done by two characters or by narrative violence. The first violence is a specific injury that is caused by the author (meaning the author sets up a plot/setting) so the characters will fight/hurt each other. On the other hand, a narrative violence is a type of violence that the author directly does against a character. Although these two are different techniques, they usually have the same reason of why the author killed the character. Some major reasons could be so they could develop/end a new theme in the story (cause/end plot confusion), spur action, to cause stress for other characters or to make the story more interesting (I mean who doesn't enjoy fighting in novels?).


Chapter 15- Flights of Fancy
Select a literary work in which flight signifies escape or freedom. Explain in detail.
The word "flight" is used to describe escape, freedom, returning home, etc. Many novels has plots that is based on flight, in which makes the story more adventurous and be able to understand the characters that feel "trapped". In the book In Cold Blood, the two criminals Dick and Perry wanted to escape their guilt of killing the Clutter family. Dick being a pedophile and the mastermind of the killing, he made Perry do all the dirty work (killing the family). In their adventure of hiding from the cops, Perry eventually told Dick to stop running away and give in to the police, but Dick refused. From this event, I can tell that Perry wanted to escape their guilt, and simply give up on running away and tell the cops the truth. Meanwhile, I can also tell that Dick wanted freedom, for he didn't want to get caught and live freely as he pleases.



Powered by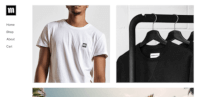 Create your own unique website with customizable templates.