what motivates my learning?
why do i learn?
learning philosophy
I think learning is something very special and a essential thing we need to do to survive our lives. There are many reasons to why people learn and I think my personal philosophy on learning is very typical too.

I mean, theres several reasons to why I learn about things. Obviously, one reason would be that would come up to your mind is because you want to gain knowledge about things. That would also include things we learn in school and things we learn through our own experience. Getting educated at school is a precious and important part of your life. You learn all the basic things that are required to become successful in the future. One thing you might learn is about basic classwork things (maybe history literature and science?) but more importantly, for me, you will also learn about dealing with other people. Learning the technique to be able to deal with people and virtues are possibly the most important things you can ever learn in my opinion.

Throughout your life you will meet bunch of people that you get along with with, but also people you dislike and can't handle with. To become used to these different types of people, school (especially high school) is a great opportunity to understand them. I think the teenage year is one of the most interesting part of our lives, because we go through countless emotions and we have to deal with them. I've personally gone through people and events that would change my thoughts and emotions at times, and so my learning philosophy is concentrated on how we can learn through experience. I feel like young people should experience these emotions, yet shouldn't because it's a tough climb. But as you get over each problems, I feel like you gain a lot of new things from it and I'd say it is worth it. Personally, I've learned how to control my anger, and to understand how other people have different perspectives on the same things I see. I've always centered my idea on myself and did not see what other people thinks around me.

And since then, I recognized the reason to why I learn. I learn to get along with people and understand each virtues. Through school I've learned the virtues of respect, organization, responsibility, communication, and kindness. I lacked all of them before, but recently I've been improving little by little. Even if you study at school to obtain knowledge of things about WWI history, what does that actually help me in the future? Maybe if I want to major history in my college. But think more generally. Virtues and morals are required everywhere you go, all around the world. I hate making people feel bad, and since I've done that way too many times in my life already, I'm trying to change myself and become more understanding and thoughtful about other people (still working on it of course). To survive this world, you need friends and people that supports you, and that is why the best thing you can educate yourself is how you can display each virtue to other people and become an "good" person.



-Quote that Represents my Learning Philosophy-
"I've learned that people forget what you said, people will forget what you did, but people will never forget how you made them feel"

-maya angelou
-Inspirational Speech Relating To My Learning Philosophy-
Powered by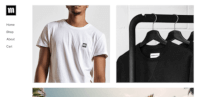 Create your own unique website with customizable templates.