Preacher
Ethos


Ethos is a persuasion technique you can use to ultimately "brand yourself" to make the reader like you. Ethos in english is translated ethics, and so the main action you use to display ethos is by portraying your moral principles and ideas that society can accept. By being able to relate ideas and analysis with the readers and, you can gain trust from them and become a reliable source of information. Of course, the audience do not think alike, and sometimes can get criticised for having ideas that do not match their personal thoughts, but that can help you improve in writing and the way you look at things as well.

Example 1:
"I will end this war in Iraq responsibly, and finish the fight against al Qaeda and the Taliban in Afghanistan. I will rebuild our military to meet future conflicts. But I will also renew the tough, direct diplomacy that can prevent Iran from obtaining nuclear weapons and curb Russian aggression. I will build new partnerships to defeat the threats of the 21st century: terrorism and nuclear proliferation; poverty and genocide; climate change and disease. And I will restore our moral standing, so that America is once again that last, best hope for all who are called to the cause of freedom, who long for lives of peace, and who yearn for a better future" (Democratic Presidential Candidate Acceptance Speech by Barack Obama. August 28th, 2008.).

This is an amazing example of an ethos persuasion by Barack Obama. First things first, as the president of United States, stating phrases like "I am responsible for..." "I will..." gives hope and relief to citizens because they will understand that they do not worry as much and can rely on the president. By stating repetitive remarks of things he will do to help and build up a stronger squad, the people knows what will be coming soon to help them and understand the current situation they are in right now. Obama showed moral principles by announcing his opposition against terrorism and how he wants to protect his people.


Example 2:
"I am not unmindful that some of you have come here out of great trials and tribulations. Some of you have come fresh from narrow jail cells. And some of you have come from areas where your quest -- quest for freedom left you battered by the storms of persecution and staggered by the winds of police brutality. You have been the veterans of creative suffering. Continue to work with the faith that unearned suffering is redemptive. Go back to Mississippi, go back to Alabama, go back to South Carolina, go back to Georgia, go back to Louisiana, go back to the slums and ghettos of our northern cities, knowing that somehow this situation can and will be changed" (I Have a Dream by Martin Luther King Jr. August 28th, 1963.).

This speech is one of the best ethos based persuasion I have ever read. In this particular part of the speech, Martin explains how the discrimination has caused all black people to struggle through living and not having a place to stay. This is a very powerful status towards the people he is speaking to because literally every single black people can relate to what he is talking about. They have been treated miserably and Martin is stating that they will be able to go back to their home and change the situation. By representing the black society, Martin has gained respect from every black people, no i mean people from all around the world now. His passion and determination to change the discrimination has touched many peoples hearts and changed their ideas on the topic.

Modern-day Writers
I think modern-day writers are so much more careful at what kind of opinions they write. In this generation, it is not common to post ideas and thoughts on the internet, and get instant response from people all around the world. Now, this can be a good thing, but also a horrible thing. From what I personally see, people on the internet are very mean and hurtful. The level of their criticism can really harm peoples feelings but they do not recognise it. And so ethos is one of the hardest thing to demonstrate out there right now. Since ethos is the thought of morality and also the analysis of ideas, they will be so many more people criticising the ideas because it does not match to what they think. Of course, they are so many people out there that respects writers and their theory, and they give positive feedbacks. But having negative, mean feedbacks can really demotivate and sadden you.



Powered by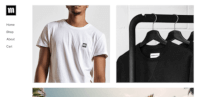 Create your own unique website with customizable templates.