reflection page
How do we self-motivate?

There are many ways to self-motivate ourselves into doing the things we want to do. One can simply make goals that they want to achieve for that subject, to keep yourself motivated to wanting to accomplish the goal you've set. By setting up a standard, you will want to reach that and not wanting to fail it because failing to achieve your own goal that you've set makes you look silly. Another good way to motivate yourself is to have a person you can admire. Having an idol you can look up to will make you want to reach or even surpass the being. In order to keep yourself motivated with something, it has to be something that you are passionate about and things you want to keep doing it. Not only you cannot motivate yourself with things you don't like, your performance level will drop and could cause trouble to people and the environment around you. When i first joined basketball, i was very motivated to play and have fun in the team. But after a while, I started to become lazy and did not really want to go to practice. That demotivation showed in the way I acted in practice too. I would always mess around and yelled at, and make stupid decisions during scrimmages. But after the Kobe tournament I realised that I could have had played and contributed to the team even better if I showed my coach that I am better than who I am right now. And so now I am motivated to try harder in practice, and next year, I will try to earn respect from coach and teammates. I think having motivation is the key to success because being motivated will keep you on track, and be able to practice the things you want to sufficiently.

Why is reflection important for learning?

Reflection is one of the most important step that connects to learning. By looking back at the things you have done throughout the process, you can find key points and important things that stood out to recognise them and burn them into your memory. These things do not have to be positive things. Sometimes, looking back at the mistakes and failures you performed will allow you to understand why it was a mistake and can stop you from doing the same mistake again. Reflection does not have to be about yourself either. Just like in free writing sessions, we always reflect on our peers writing, looking at the good and bad parts of their writing. By reflecting on other peoples actions, you can discover things you don't know about; especially in free writing, after reflecting and listening to other people talk about their opinions, I am able to expand my thinking and add on to my own thought. I have learned a lot of things by reflecting about my past mistakes. As i wrote in my free writing essay, I used to be very immature and cause trouble, including things like stealing and bullying. And I learned not to do those things the hard way, and because I was able to reflect on these mistakes, I am able to stop myself from doing the same thing again, and making my environment very peaceful. I remember few months ago, we were writing our analysis essay about ethos pathos and logos and i was running out of ideas and opinions. But then i remembered, there were posts and discussions about the whole ethos pathos logos idea and theory, and everyone had their own opinions. By reading through them and reflecting on my OWN free writing post, I was able to expand my thinking about them and was able to finish the essay.

Powered by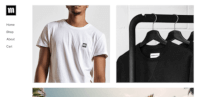 Create your own unique website with customizable templates.