can the poor love the rich?
the great gatsby
PROOF
Word and Definition
Text and Source Example
Original Sentence

1. Abound (verb)- Be abundant or plentiful
"Ahead lay the scalloped ocean and the abounding blessed isles" (Fitzgerald 118).
The farm is abound with crops and animals.

2. Asunder (adverb)- Into parts or pieces
"Even Jordan's party, the quartet from East Egg, were rent asunder by dissension" (Fitzgerald 34).
When the karate master swung his arm, he destroyed the wooden board asunder.
3. Bewildered (adjective)- Confused or confounded
"Then the same half know-ing, half bewildered look came back into his faded eyes" (Fitzgerald 165).
The situation put a bewildered look in his face.

4. Chafe (verb)- To make sore by rubbing
"A chafing savage, down the decent street" (Mckay).
The rope chafed on my palm as i climb down.

5. Contemptuous (adjective)- To feel extreme contempt
"He knew women early, and since they spoiled him he became contemptuous of them, of young virgins because they were ignorant, of the others because they were hysterical about things which in his overwhelming self-absorption he took for granted" (Fitzgerald 83).
The contemptuous king treated his servants horribly.


6. Dilatory (adjective)- Wasting time/ Slow to act
"The dilatory limousine came rolling up the drive" (Fitzgerald 115).
The teen was dilatoriness due to sleeping in class.


7. Dismal (adjective)- Causing depression
"The valley of ashes is bounded on one side by a small foul river, and when the drawbridge is up to let barges through, the passengers on waiting trains can stare at the dismal scene for as long as half an hour" (Fitzgerald 16).
The fans created a dismal atmosphere after their supporting team lost the championship games.


8. Exultation (noun)- Expressing great joy
"He literally glowed; without a word or a gesture of exultation a new well-being radiated from him and filled the little room" (Fitzgerald 94).
He felt great exultation when he got accepted to the college.


9. Fractious (adjective)- Easily frustrated
¨Although the child insisted he wasn't tired, his fractious behaviour - especially his decision to crush his jam sandwiches all over the floor - convinced everyone present that it was time to put him to bed.¨ (100)
The fractious old man scolded me after I stepped onto his foot.

10. Grotesque (adjective)- Distorted and unnatural in shape and size; ugly and distorted
"This valley of ashes - a fantastic farm where ashes grow like wheat into ridges and hills and grotesque gardens; where ashes take the forms of houses and men who move dimly and already crumbling through the powdery air" (Fitzgerald 27).
The grotesque crime scene scared many people.

11. Infinitesimal (adjective)- Extremely small
"After an infinitesimal hesitation he included Daisy with a slight nod, and she winked at me again" (Fitzgerald 20).
The infinitesimal amount of candy disappointed the little girl.

12. Laudable (adjective)- Worthy of praising
"This was his day off and with laudable initiative he has hurried out 'to see' " (Fitzgerald 149).
The laudable amount of work Bob finished in one day surprised him.


13. Perpetual (adjective)- Forever and infinite
"...but their physical resemblance must be a source of perpetual confusion to the gulls that fly overhead" (Fitzgerald 13).
The marathon felt it was going on perpetually after the 5th lap.


14. Ravage (verb)- Extensive destruction
"And on Mondays eight servants, including an extra gardener, toiled all day with mops and scrubbing-brushes and hammers and garden-shears, repairing the ravages of the night before" (Fitzgerald 39).
The thief left a ravaged our house just to find the vault.


15. Reserve (verb)- Retain for future use
"He didn't say any more but we've always been unusually communicative in a reserved way and I understood that he meant a great deal more than that" (Fitzgerald 1).

The coach put the player in reserve after his injury.
Powered by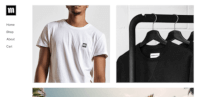 Create your own unique website with customizable templates.