what is it to be successful?
wells of wealth


Group Website




Social Class Essay


To be successful in life one must be able to control their authority and maintain their social class level at most where they are respected but not seen as a contemptuous person. Nick Carraway and Jay Gatsby from The Great Gatsby, and Barlam Halwai from The White Tiger has different perspectives towards social position which displays obvious differences in their results in life, also proving that success cannot be achieved by people who seeks just for their wealthy and an advantageous life through dishonesty.


Nick, born and raised in a rather poor society has always viewed the rich being abound with money who looked down upon lower class people. Yes, that can be a true statement but there's something empty about this certainty. Nick's father once told him that "a sense of the fundamental decencies is parceled out unequally at birth" (Fitzgerald 3). This means that money is not the only thing people are born with. Many people can have natural sense of morality and exultation, which defines the "fundamental decencies" of people. This also means that money and wealth should not be the only thing that determines success and the laudable respect someone gets. By the end of the story, Nick feels insecure about all of the relationship dramas that occurred around him so he decides to leave the West Egg area, as well as ending relationships with people involved in the incident to restart his life fresh. The fact that three wealthy people were murdered in the process of this crisis proves that wealth is not the only thing that determines success.


On the other hand, Gatsby is a "son of a wealth family in the Middle West" and was "educated at Oxford, because all [his] ancestors have been educated there for many years. It is a family tradition" (Fitzgerald 42). So heres the first problem with Gatsby. Everybody notices him and praises him, but all of the respect and wealth he had was all because he was born in the a wealthy family, and so that does not determine how great of a person he really is. So the question is, does Gatsby have the fundamental decencies to be the ideal "good guy"? Let's find out. Feeling unsatisfied with his love life, Gatsby falls in love with Daisy who lived on the other side of the land and had a husband named Tom. Knowing theses factors, Gatsby still tried to impress Daisy by throwing big parties and using Nick to establish a reunion with her in which eventually Daisy falls in love with Gatsby. This event creates a ravage between three couples, resulting in his death because of his dishonesty and selfish act to obtain his ideal life.


The novel The White Tiger is about a boy named Balram in India who rises from a miserable village peasant/ slave to a successful taxi entrepreneur. In the story Balram constantly has a resentment against the upper class. Starting with infinitesimal amount of knowledge, he eventually discovers how unfair people are treated, and to be treated nicely, it is based on how wealthy you are. He states that "the moment you show cash, everyone knows your language", a metaphorical phrase showing how the poor people will instantly recognize you and looks up to you as soon as you show how wealthy you are. Going through many experiences including working as a house slave, and a personal taxi driver for his boss Mr. Ashok, Barlam figures out that he will always be the one serving for people, not the one ordering people to do things; because after all, he was born in poverty, so it is a difficult task to stand in the upper class. Soon this idea frustrates him, to a point where he eventually kills Mr. Ashok, which gave him the opportunity to become an entrepreneur.


Success cannot be achieved by people who seeks just for their wealthy and an advantageous life through dishonesty. Yes, sometimes one must experience it and decide whether or not they want to stay in the position (Nick), make big sacrifices to get to the upper class (Balram), or simply drown in their wealth and greed until they crumble to a perpetual sleep (Gatsby). How important is it to maintain your social class? I believe that if you are able to control and use your authority wisely, then you will be able to sustain your wealth and earn the respect from people.

Bibliography


Fitzgerald, F S, and Matthew J. Bruccoli. The Great Gatsby. New York: Scribner, 1996. Print.


Adiga, Aravind. The White Tiger: A Novel. New York: Free Press, 2008. Print.








Powered by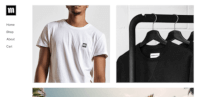 Create your own unique website with customizable templates.