semester 2 plans for success
Deadlines
I think one of the most important skill to have for semester 2 is to keep track of deadlines and being able to hand in work on time. The big difference between this year and last year's system is that we are much more reliant with technology and the internet. We use google classrooms to strictly keep track of due dates for our homework, and basically all of the work we do is done on the computer. Being able to meet deadlines will allow you to become successful because you can become much more organised and be able to keep track of time more efficiently. This works for both academics and in life. Meeting deadlines will obviously give you full credit for your school work, and by having limited time, students are forced to finish the work. In life, this can be a helpful skill. This will teach you how to use time efficiently, and generally you become responsible. And for example, if you have to meet up with someone at a certain time, you will not be late for it.


Laziness
This is one of my biggest problems I have, in both academic and in life generally. I'm that type of guy who wants to stay home, stay seated with my laptop on my lap and browse the whole day. Home work, I would save most of them for the day before, and usually I end up staying late to finish them. At home, I would barely help chores, and snow shovelling during the winter. But recently I've noticed. Being lazy is going bring me down eventually and so I have started to do more productive things than before. By getting rid of the laziness, you can be motivated to do things, including homework. Getting rid of laziness will also make you so much more productive and will be able to achieve many things.
Powered by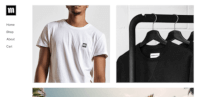 Create your own unique website with customizable templates.